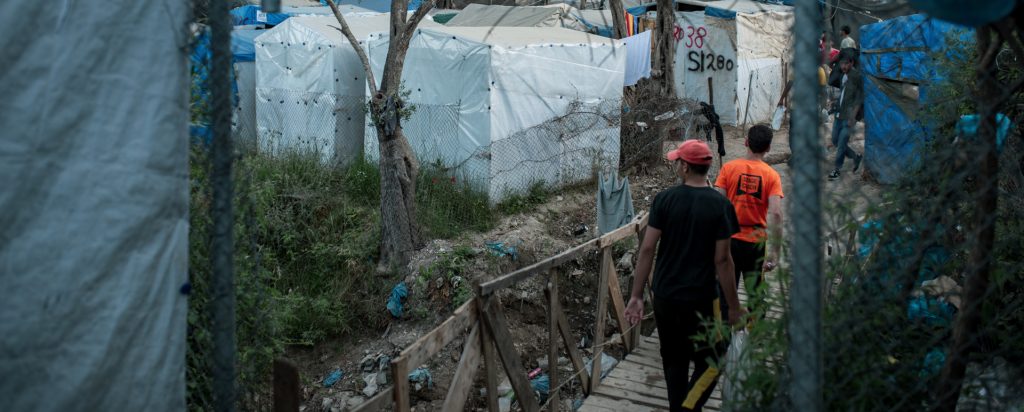 Samir
"I am seventeen years old, from Afghanistan and have been living in Moria for seven months. Four of which in the Jungle, three in the protected sections for unaccompanied minors where I still live now.
Written on one of the isoboxes in the section for unaccompanied minors
Many of my friends are very frustrated from being in Moria with no foresight of leaving. Pressure is even higher since the Corona lockdown. Before, we could go to school, learn English and Greek, play sports. Now we are really locked up here with nothing to do but sit around and wait. Some of my friends are depressed and do nothing all day. No one goes to them and encourages to get out of bed and do something. They just lie in bed.
I keep myself busy by studying German and English every day. I want to go to Germany because that is where my uncle lives. On my way to Lesvos, I got seperated from my mom and little sister. That was five years ago. I haven't spoken to them or seen them ever since and have no idea what happened. I miss my family very much.
This insecurity is really hard to cope with for all of us. There's a lot happening right now with many unaccompanied minors being transferred to other European countries. For me and the other older boys, it's hard to see that the youngest are being transferred before us. We are anxious that we will be too old before it is our turn and that we will have to live in the Jungle again, to rely on ourselves completely. "
Photo: Tessa Kraan