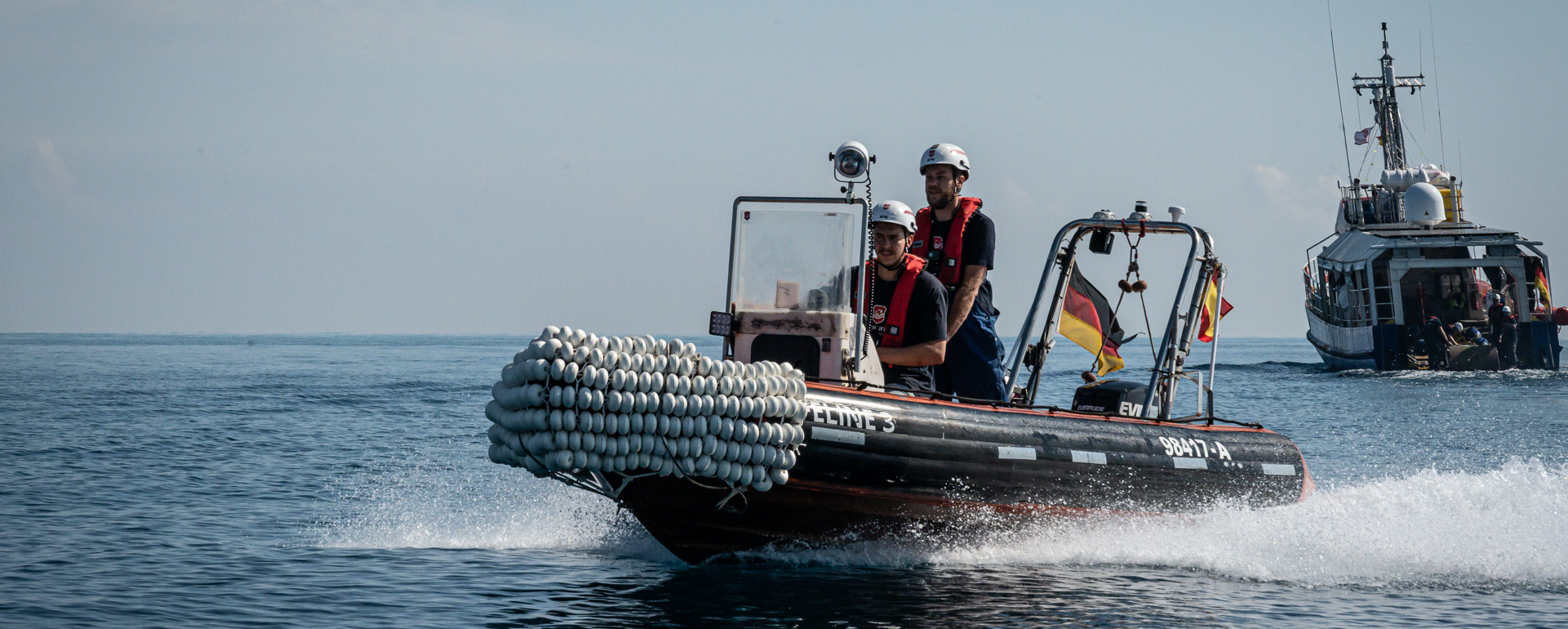 About us
Because every life counts.
Every day, people risk their lives having to flee their homeland. They drown in the Mediterranean. They freeze in forests at Europe's external border. They live like prisoners in inhumane camps – forgotten and lost.
We do not accept that. It is not only an imperative of humanity – it is laid down in international law to rescue people from distress at sea, from war, from danger to life and limb. Where states fail, we must act. That's why we founded MISSION LIFELINE in 2016.
Whether at sea or on land, whether in the Mediterranean, Afghanistan or Ukraine – we do what we can: We save lives.
Our Team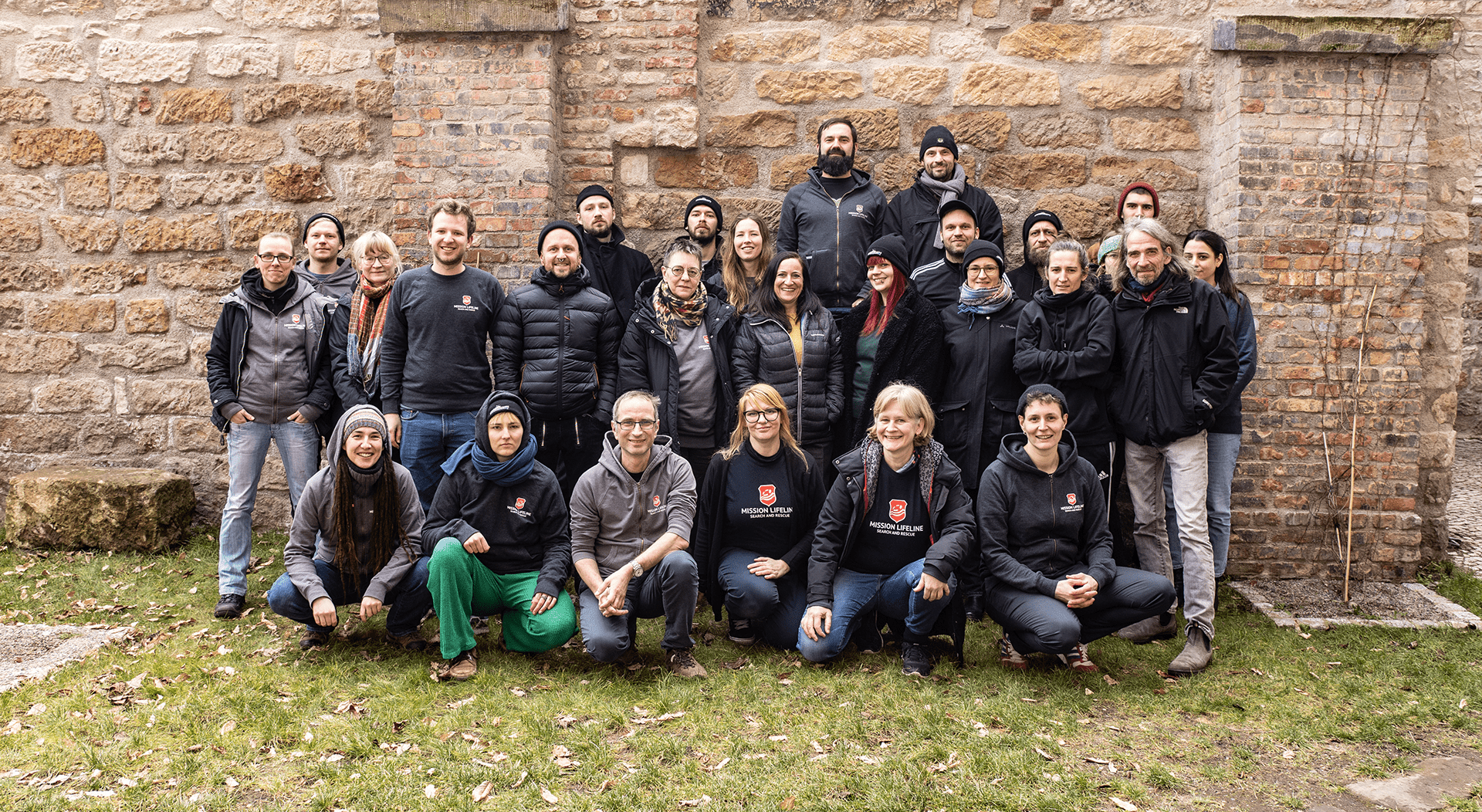 Support us – through your donation, with a supporting membership, as a partner, or as a team member.
You can find our by-laws here.
Axel Steier – Founder and Speaker of MISSION LIFELINE
To save people in distress at sea, the paramedic Axel Steier founded MISSION LIFELINE. The studied sociologist from Dresden started in autumn 2015 together with friends* to care for people on the Balkan route and to support them in their distress. At regular intervals, the committed Dresden women first travelled to Serbia and then to Greece, where they distributed donations and food. After the EU states had closed the Balkan route in March 2016 and the people had begun in their desperation to take the dangerous route across the Mediterranean, Axel Steier founded the association MISSION LIFELINE together with Sascha Pietsch. Today he is chairman and spokesman of the association.