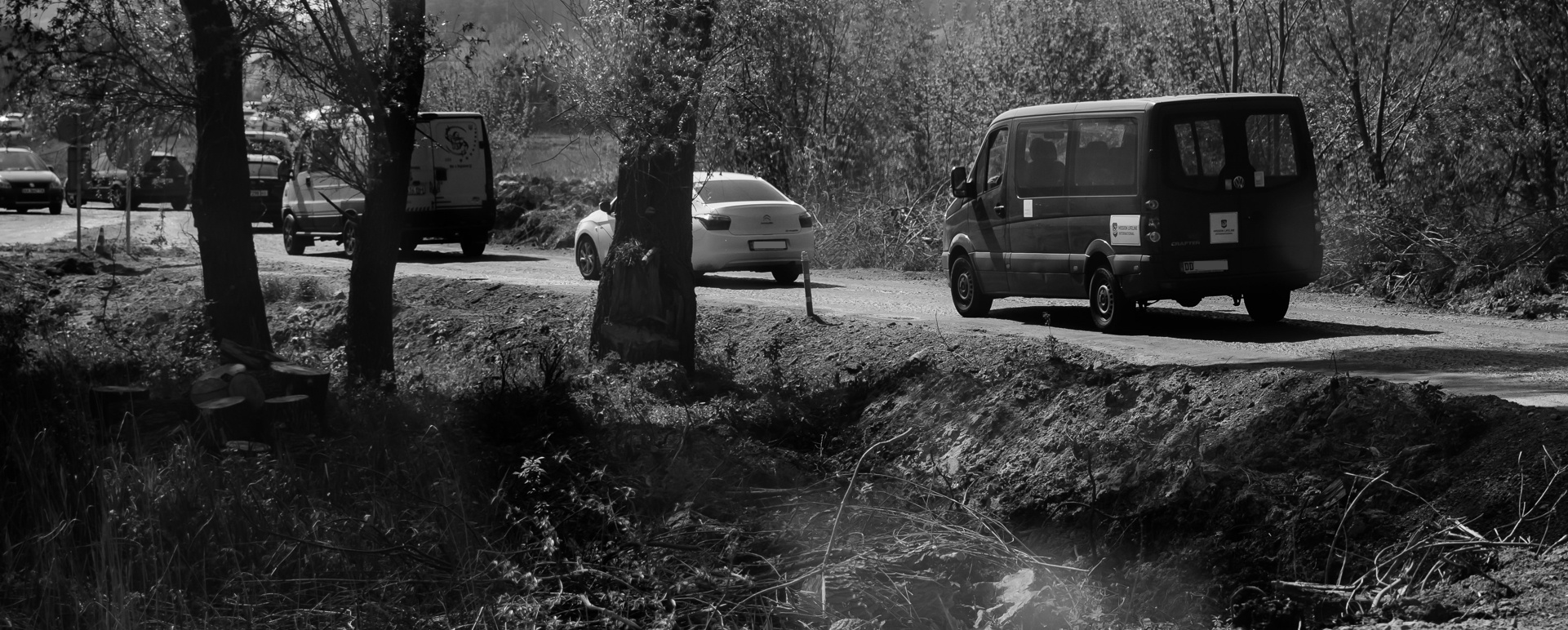 NEXT SHIPMENT OF MEDICINE TO UKRAINE
May 20, 2022
Reports from Ukraine are already disappearing from the front pages. Weapons technology dominates the news. In Ukraine, however, people are fighting for their survival. That is why we set out again to deliver urgently needed medicines.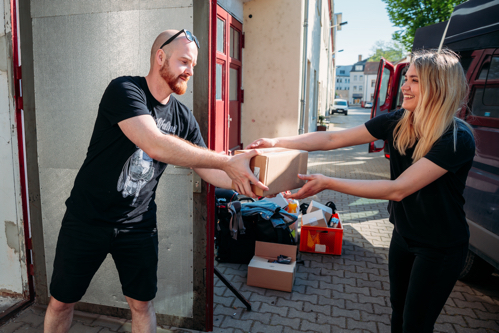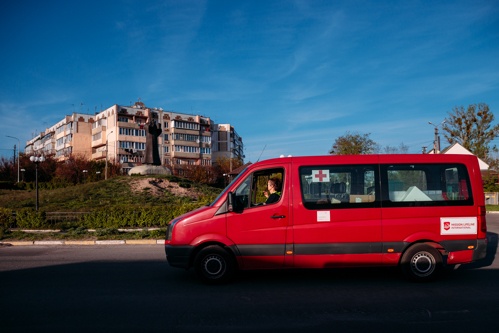 Last Tuesday, we set off from Dresden with two vans loaded to the roof with 1.5 tonnes of medicines. We had to wait for hours at the Polish-Ukrainian border before we could sleep for a few hours on the Ukrainian side in Lviv. On the way to Kiev, a camera team joined us in Makariw. Makariw was also occupied for some time and was partially destroyed. Together we drove on to the town of Irpin. It borders Butscha, which has become synonymous for Russian war crimes. On the way there, we saw images of a war that left us breathless. Like Butscha, Irpin is almost completely destroyed. We have no words for what we felt when we saw the town where people still live.
Our journey continued past the destroyed bridge, which has been shown in the media all over the world. Still under the impression of the terrible scene in Irpin, we met up with our contact from the Sumy region in eastern Kiev. After another short night, early on Thursday morning we handed him 1.5 tonnes of medicines – insulin, painkillers & infusion solutions – for a hospital in Shostka close to the front line.