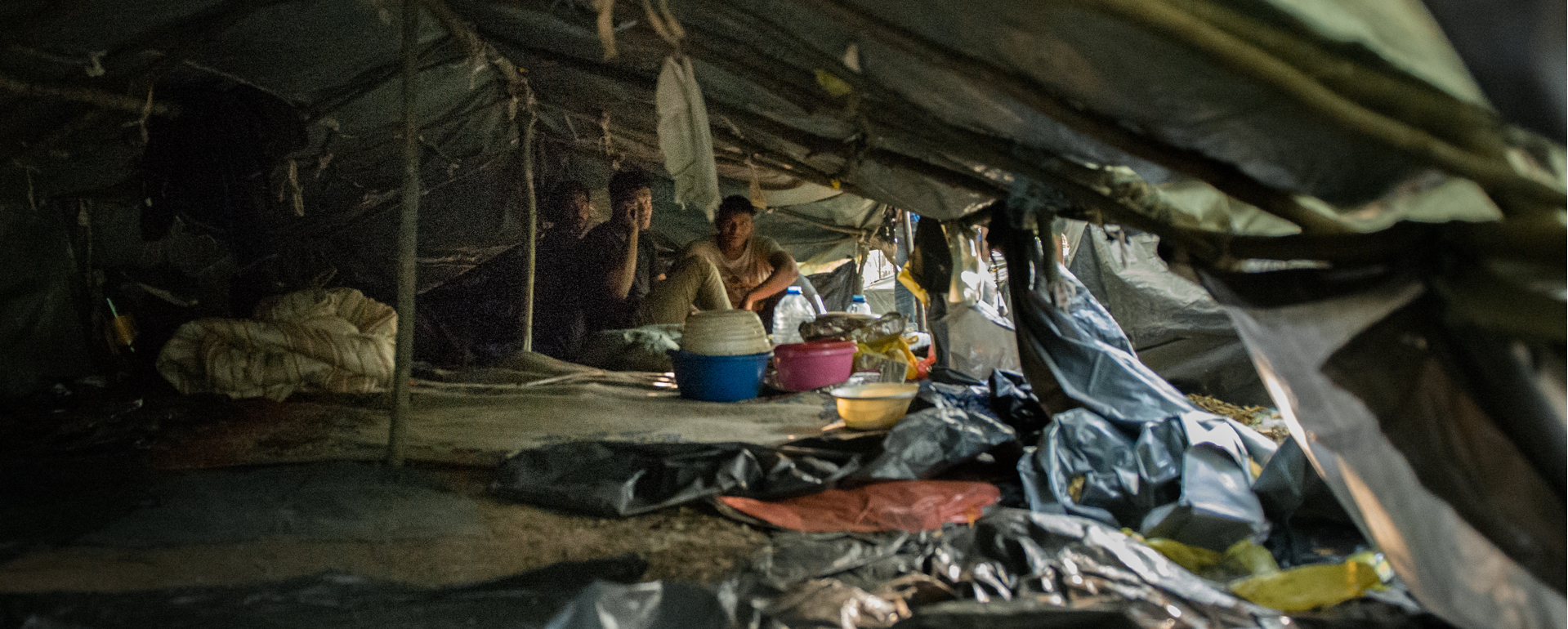 People on the Balkan route. 2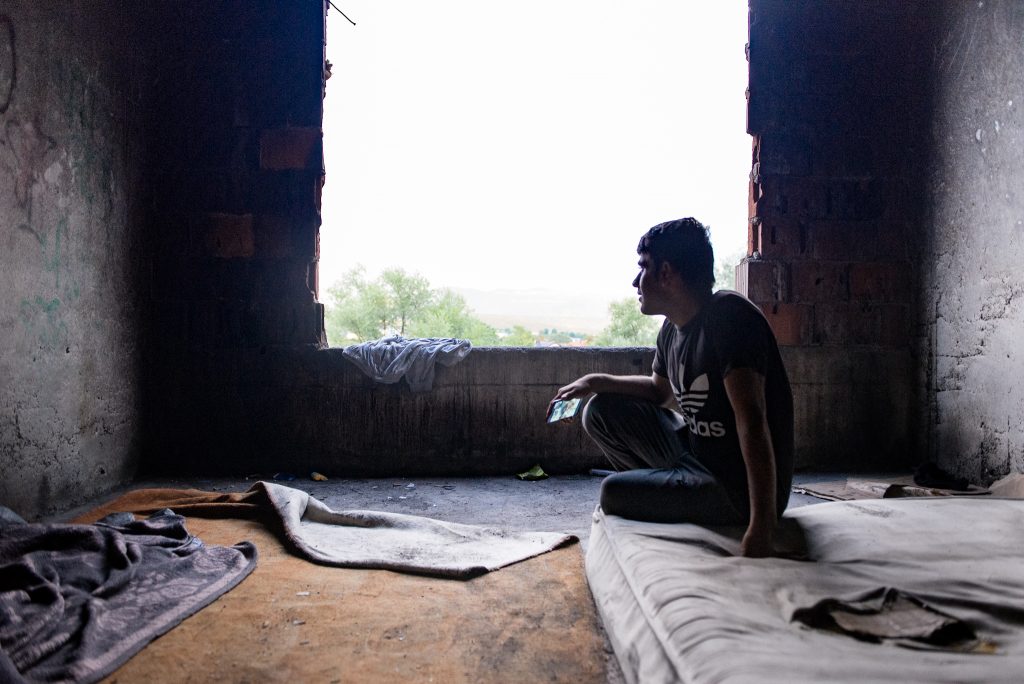 A sixteen-year-old, single traveling boy from Afghanistan looks out of the window of the abandoned flat where he lives with about three hundred other men.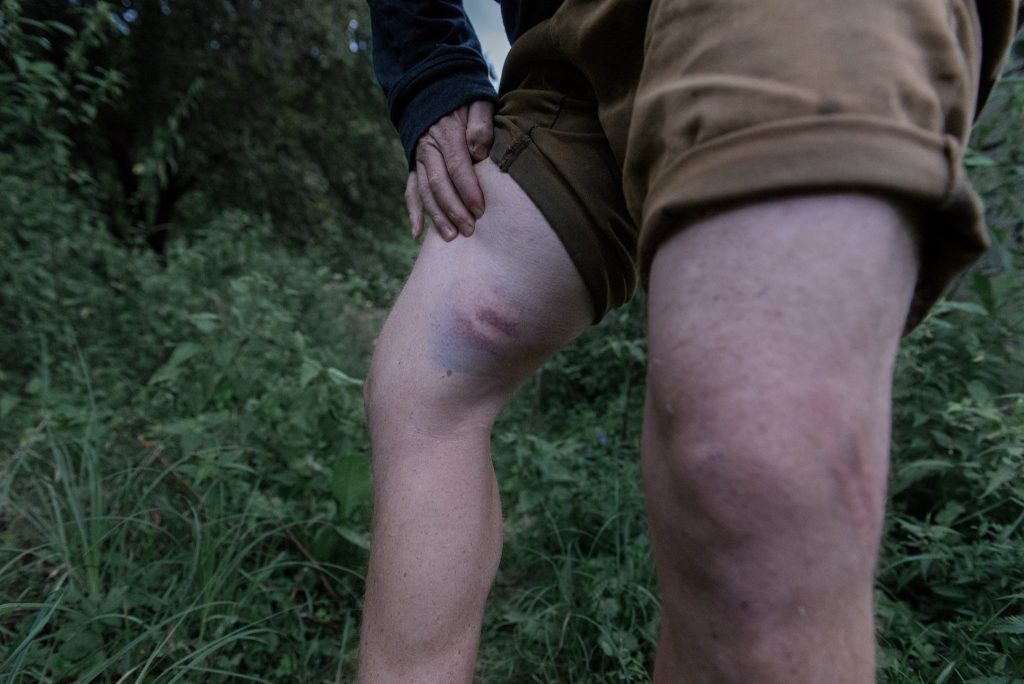 Another example of the destructive force of fortress Europe. Big bruises caused by physical abuse by the special border police of Croatia. It is no secret that the Croatian special police use extreme violence to those they catch while trying to cross the country. The special police wear black masks and torture people while the rest of the group have to watch waiting for their turn. These bruises are just a fraction of what Suleiman's body looks like.
The amount the EU spends on humanitarian aid vastly outnumbers the amount spent on border control, which includes equipping border police and even paying their salaries. The EU European governments are complicit in these systematic violent abuses of men, and sometimes even women and children, and are preventing thousands of refugees from asserting their right to claim asylum in a safe country.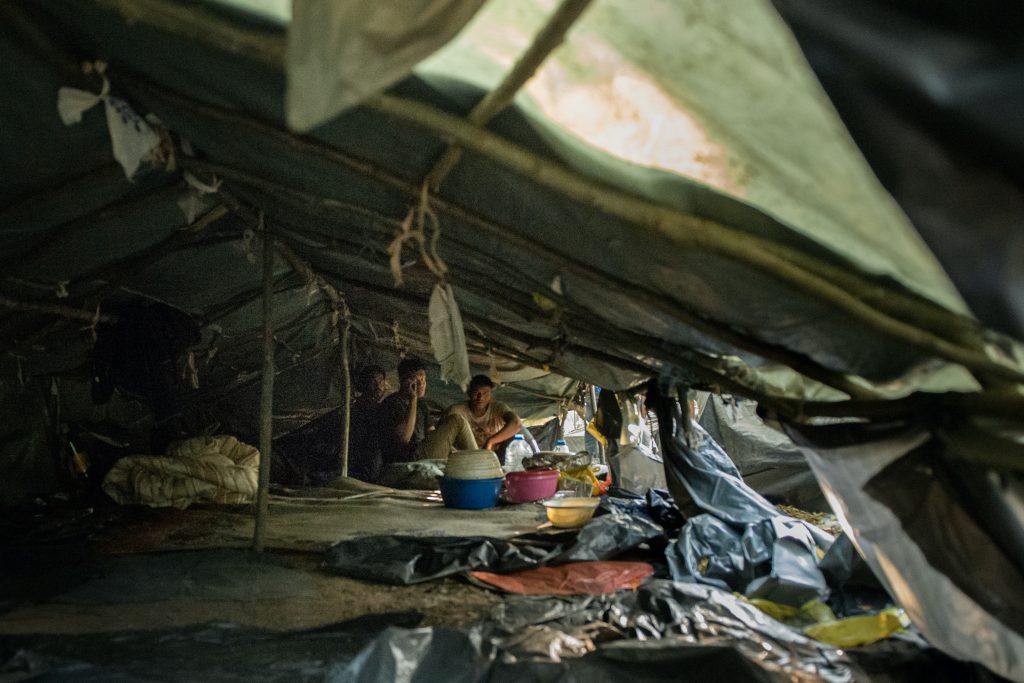 A tent in a hidden forest camp in the border town of Velika Kladuša, North Bosnia Herzegovina. A couple of hundred men and boys, mainly from Bangladesh find refuge here. With no space in the reception center, they are forced to build their own shelter.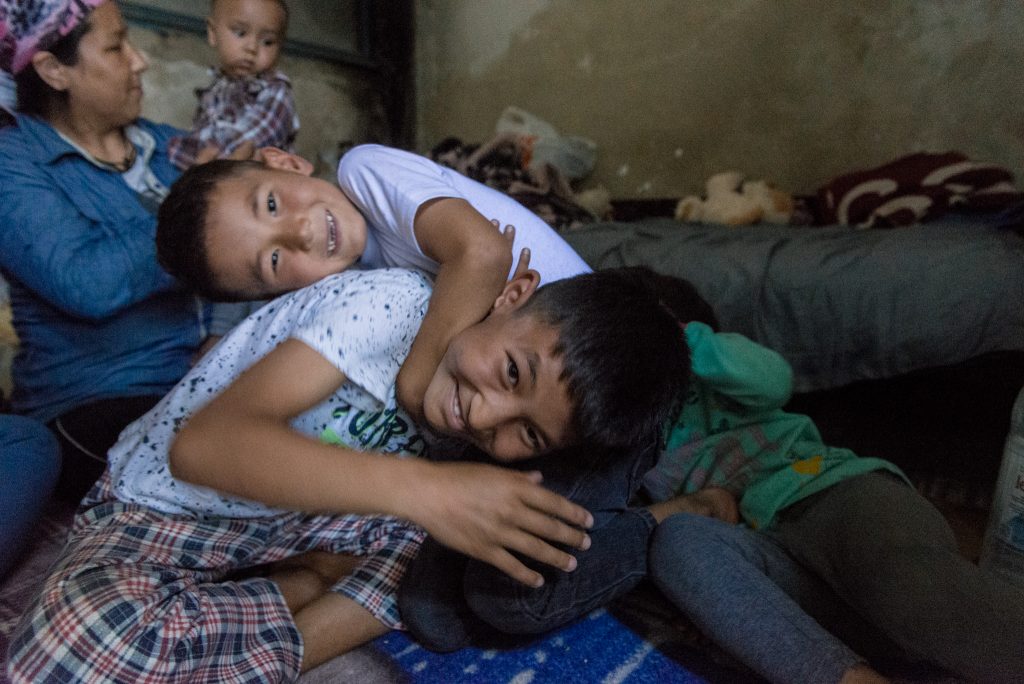 Yousif and Ismaël, seven and six years old. Three days ago they and their family got pushed back from Croatia to the border near Velika Kladuša, Bosnia Herzegovina. Families are not accepted in the only reception center in the town, the nearest family camp is about sixty kilometers away. Before finding the abandoned building they are residing in right now, they spent three days and nights outside.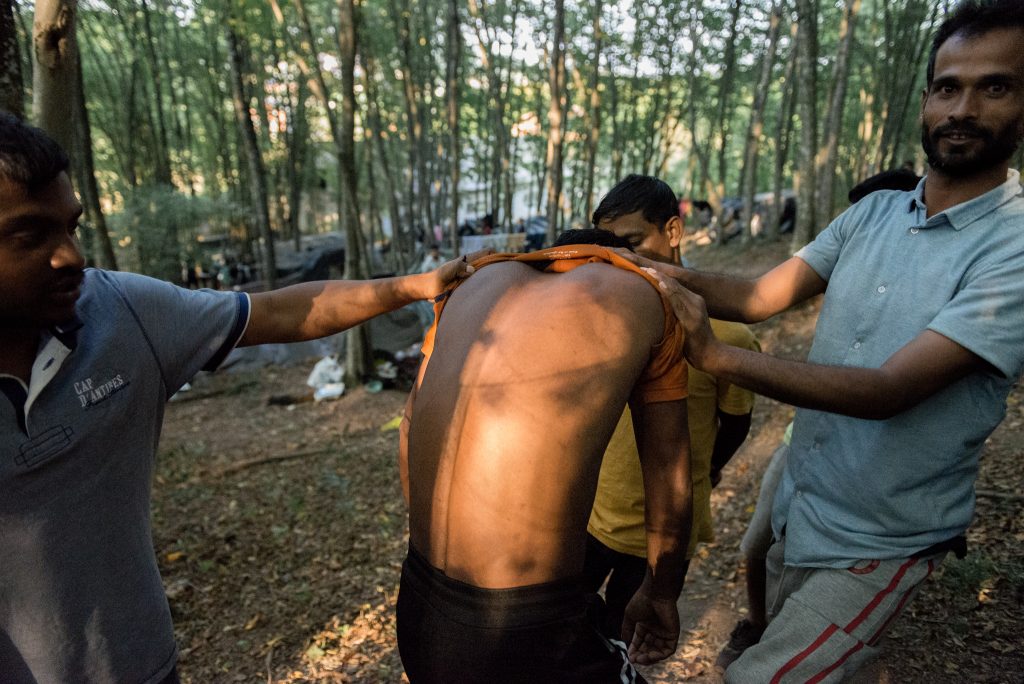 A man shows the scars he sustained on one of his attempts to cross Croatia. Special border police hit him repeatedly till he bled. On his next try, he risks the exact same abuse but that doesn't deter him from trying over and over again until he succeeds.
Photo: Tessa Kraan