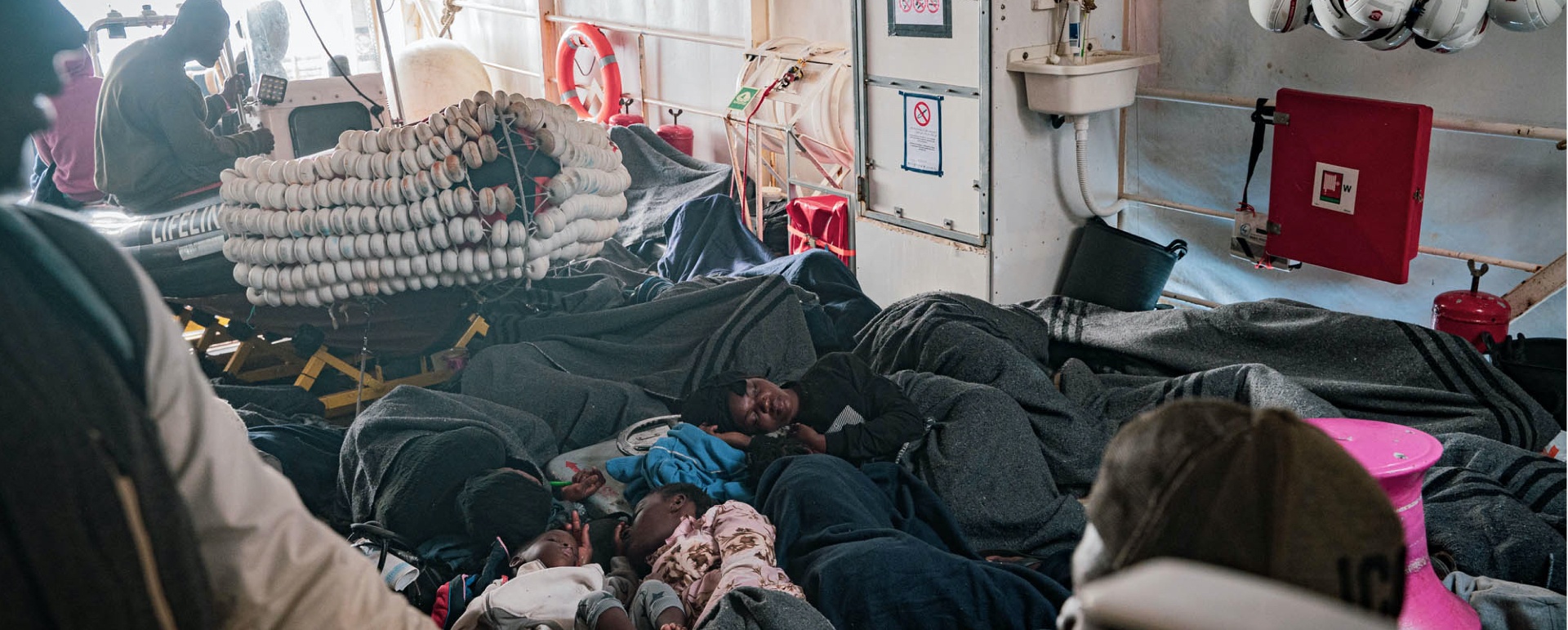 Still no Safe Harbour for the RISE ABOVE!
05. November 2022
Unacceptable situation for people on board
MISSION LIFELINE has been trying for more than 24 hours to get the rescued people aboard the RISE ABOVE to a safe port. The extremely cramped conditions and bad weather arebringing the situation to a head by the hour. The crew is doingeverything they can to ease the situation, but their options arelimited.
After two people were evacuated last night, all guests arestruggling with the intolerable situation. "The night was extremely stressful for our guests. The weather forced us toaccommodate the mothers with their babies in the bridge, people also spent the night in the hospital. Children sleeptightly packed under the open sky. Many guests are severelyseasick. It's cold and wet for everyone," Head of Mission Clemens Ledwa reports, adding: "Even though the weathersituation has improved somewhat, the situation will continueto worsen due to the enormous psychological strain on the people on board. Every hour counts now to prevent somethingmore serious from happening."
MISSION LIFELINE makes a strong appeal to the Italianauthorities to immediately assign a port and allowdisembarkation of all people on board. "It is the duty of the coastal state to comply immediately now. People are at stake. They must never become the plaything of political interests," clarifies Hermine Poschmann.
Safe Harbour NOW!