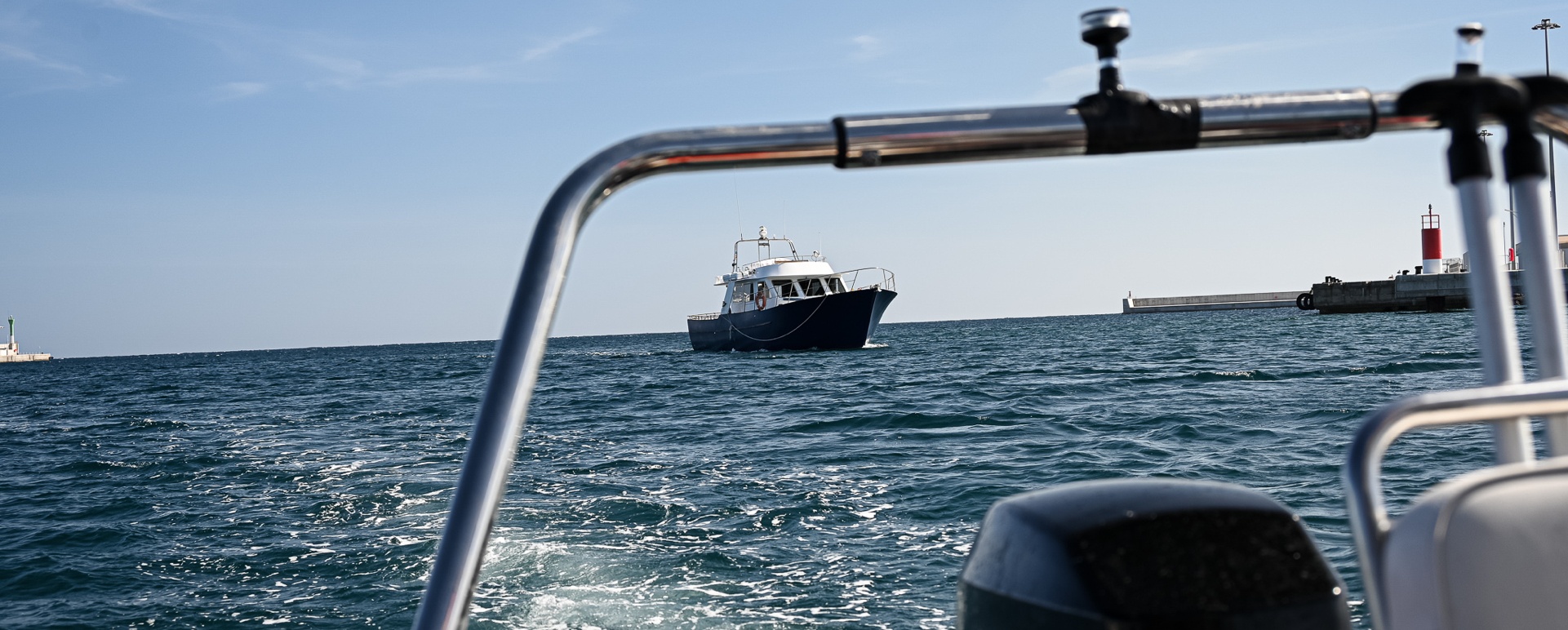 MARWA
May 29, 2021
We are not so concerned with what should be done by an anonymous "one"; we are interested in what we can do ourselves. This thought drives us. We feel our origin as Europeans and with it our freedom not only as an unearned luck and privilege, but especially as a duty.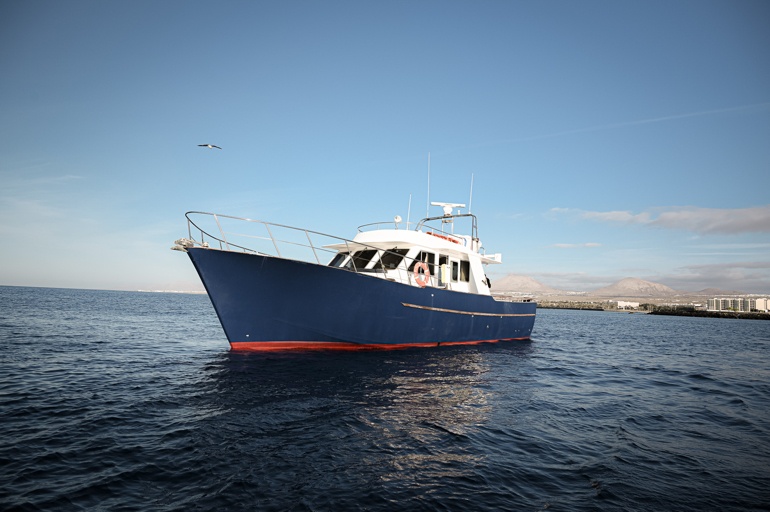 In December 2020, we first reported that in addition to our rescue missions in the Mediterranean Sea, we will also prepare for search missions off the Canary Islands starting in 2021. We bought a ship, a 15m motor yacht, and with many volunteers we have converted it in recent months to fit the purpose. We will operate with it south of the Canary Islands. Since the end of last year, this refugee route has again been heavily used by people fleeing from Africa to Europe. The sea area onto which the refugees set out is huge. Time and again, people do not survive the crossing. They get off course or simply don't make it against wind and waves. As a result, they dehydrate or even drown if help does not arrive on the scene in time. The task with our new monitoring vessel is to keep a lookout for boats in distress and report them to local sea rescue organizations so that they can initiate rescue as quickly as possible. Every minute counts here. In small overcrowded and mostly completely unseaworthy wooden boats, people are often already on the water for days and even weeks, weakened or in urgent need of medical help. This year alone, 126 people have already lost their lives trying to cross the Atlantic. The number of unreported cases will be far higher. The monitoring mission is carried out by eight crew members. We cover the areas of nautical and boat technology, medical issues, documentation and human rights monitoring. The small crew works closely together and sometimes several tasks have to be taken on. Our hope is to make the Atlantic route a little safer so that people don't have to die there. Because what we can say for sure: As long as the global north gets richer and richer at the expense of the increasingly poor people in the global south, and builds border fences to seal itself off when misery knocks on its own door – as long as there will be people who try to realize their right to participation, to freedom and to a life in dignity, on a life-threatening path. Nobody deserves to die for the pursuit of this human right.
Our ship was now ready for use and needed a name.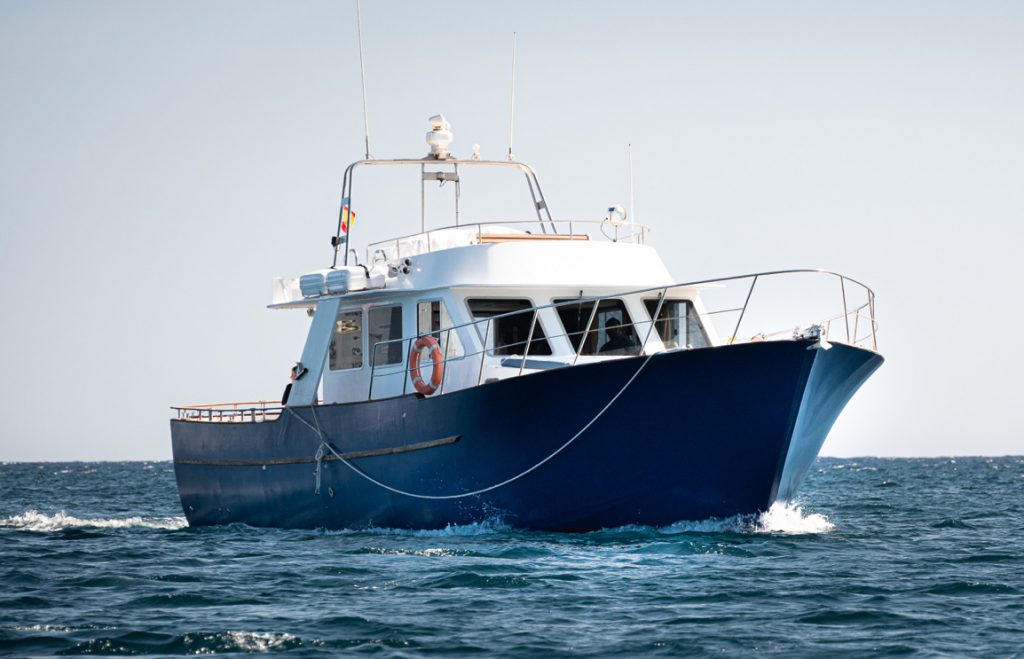 Mission Lifeline e.V. is based in Dresden, the birthplace of the Islamophobic Pegida; the city where racist and xenophobic attacks are commonplace, where the AFD, NPD and other far-right parties and organizations are omnipresent. We come from a city where members of the city council, all from the AfD, CDU, FDP and Freie Wähler have already twice prevented Dresden from joining the "Safe Harbors" alliance of cities in order to welcome refugees, while the mayor abstained. We come from the city where Marwa El Sherbini was murdered 13 years ago. Because she was a Muslim. Her death should be a warning against anti-Muslim racism, especially in Dresden.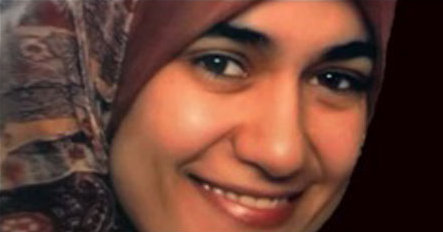 Marwa El-Sherbini was a pharmacist and mother, played for the Egyptian national handball team and lived with her husband and young son in Dresden. On July 01, 2009, she was stabbed to death with 18 stabs in a Dresden courtroom by a neo-Nazi against whom she had taken legal action because of his racist insults. Marwa El Sherbini died in plain sight of her husband and 3-year-old son. She was 31 years old. Public reactions to the murder of Marwa El-Sherbini were reserved at the time. At first, neither representatives from politics nor from civil society comment on this publicly. There are no anti-fascist vigils or demonstrations. The media coverage emphasized the Russian-German origin of the perpetrator; the Süddeutsche Zeitung even wrote of a "clash of foreign cultures" on German soil. It was not until July 10, 2009 that the then city mayor Helma Orosz spoke out on behalf of the city of Dresden. However, she does not appear at the mourning ceremony organized by the Dresden Foreigners' Council the next day, and the then Prime Minister Stanislaw Tillich also does not join the 1,500 participants. On the same day, German Chancellor Angela Merkel condemns the act and condoles with Egyptian President Husni Mubarak. She does not address the Muslim women living in Germany. Five years after this murder, the Islamophobic PEGIDA was founded in Dresden, an abyss of hatred against our fellow Muslims. Since then, the city of Dresden has been focusing on dialogue with PEGIDA supporters. Their "opinions" had to be put up with.
We don't have to.
We are from Dresden, in Saxony. And our ship is named MARWA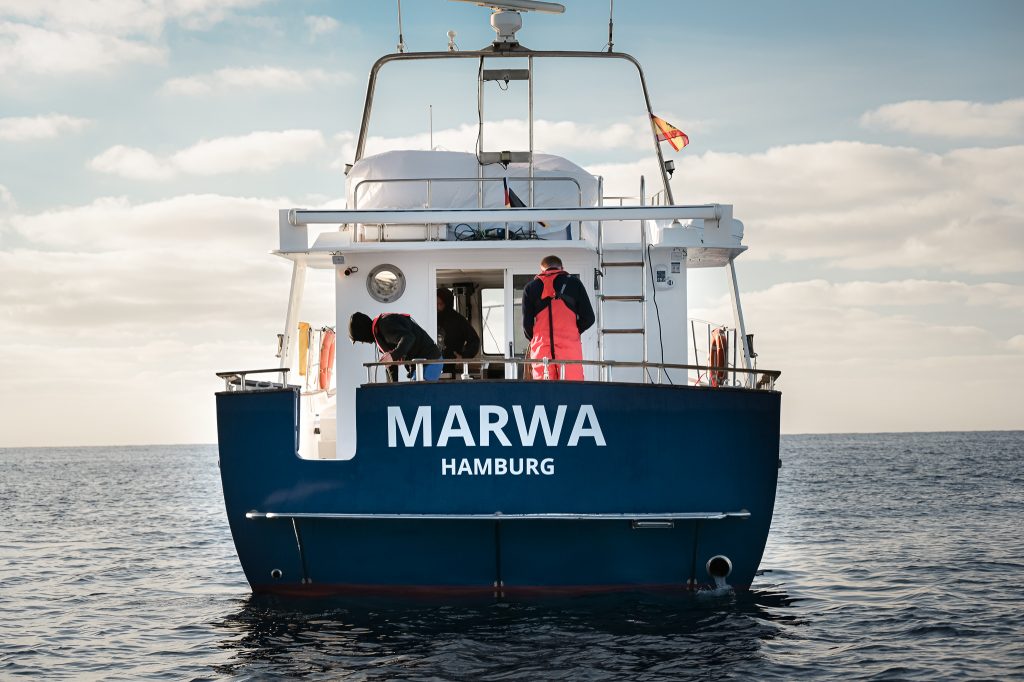 Fotos: Leon Salner