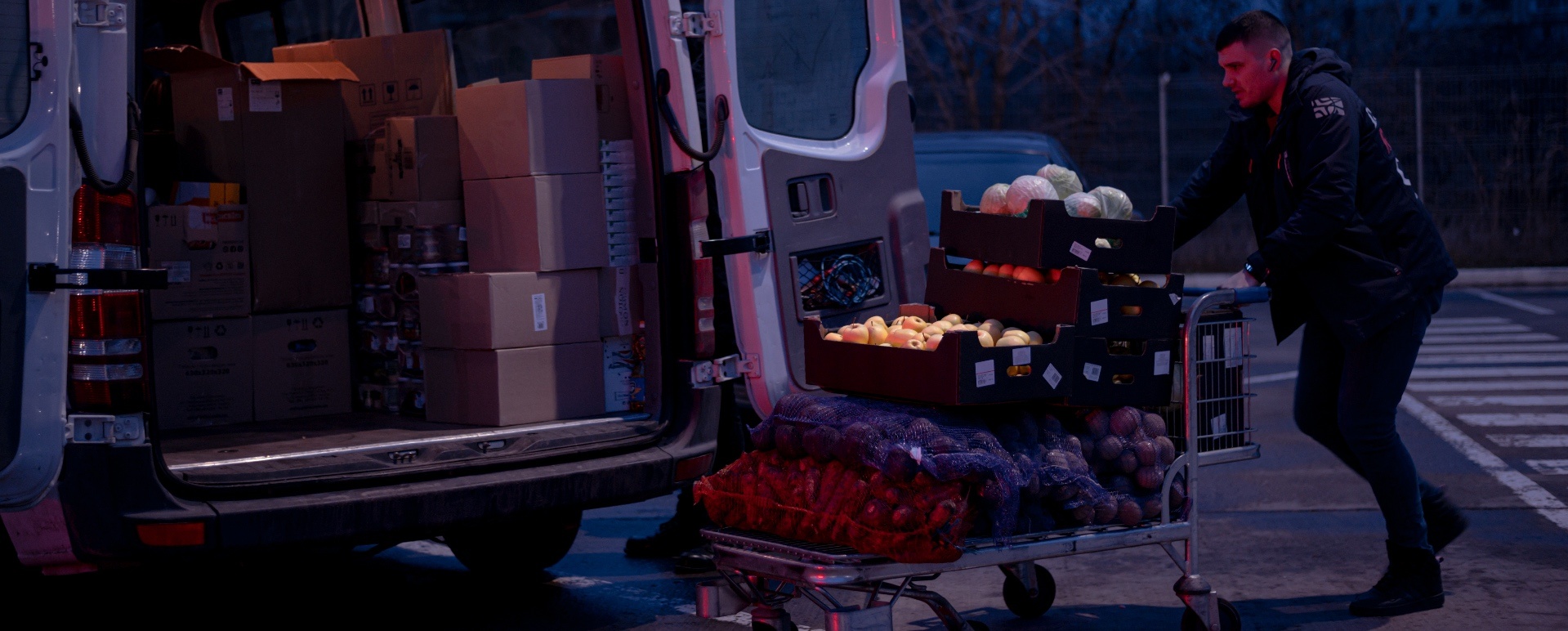 Suddenly everything turns dark. So what?
Grocery shopping in Odesa
In Odesa we provide food for many people. Pasta, milk, oil or butter, buckwheat, tea, pickled vegetables, fresh apples. Plus a bag of potatoes, carrots, cabbage, onions, beet and a frozen chicken here and then. Of course, also detergent, soap and such things. For us, food is not just a bag of rice and a can of fish. It has something to do with dignity, we think.
Of course, all this must be procured. The goods are available in Odesa. But the prices are as high as they are here. So shopping for our team means finding special offers. For this purpose, supermarket after supermarket is checked almost daily until everything is found. It literally takes hours. Eventually, we are standing fully loaded between the shelves, and without warning this happens: Everything turns dark, blackout.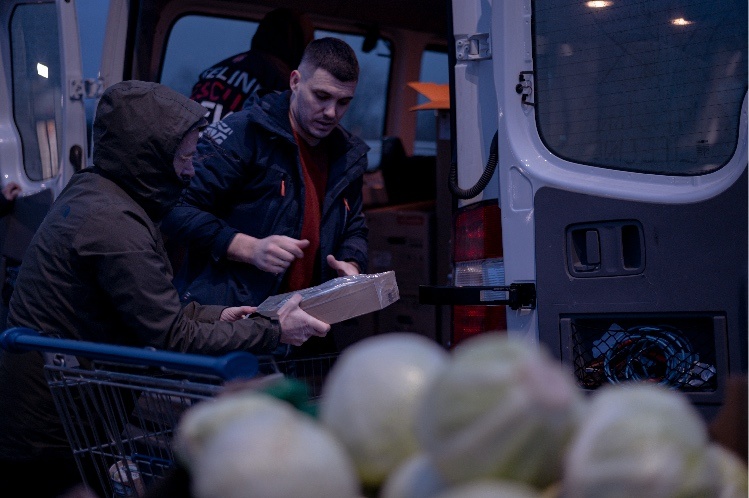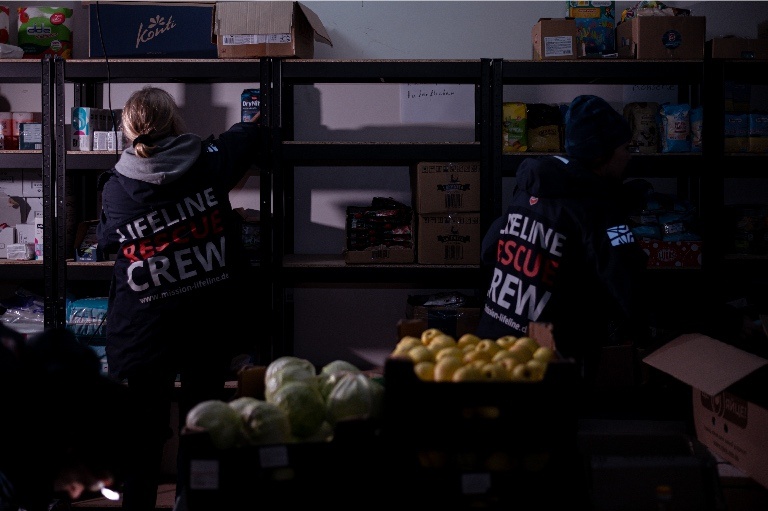 This is now everyday life. Most of the time, the power comes back quickly via a generator. But often it doesn't. The amazing thing is: Everyone always remains calm, even small children. They simply take out their headlamps and wait – customers and staff alike are patient. No one stresses out, no one scolds.
And then when it resumes, we stand there with our many things and hold up the business. It always takes forever until everything is scanned. But no one gets upset – on the contrary: as volunteers, we sometimes even get a hug.
Often, then, the drive to our storage place has to be made in complete darkness. The city has to switch off the street lighting when consumption is high. Often the houses still have electricity on one side and not on the other. On the sidewalk, sometimes you can't see your hand in front of your eyes.
But the people of Ukraine will not let this get them down, and neither will we!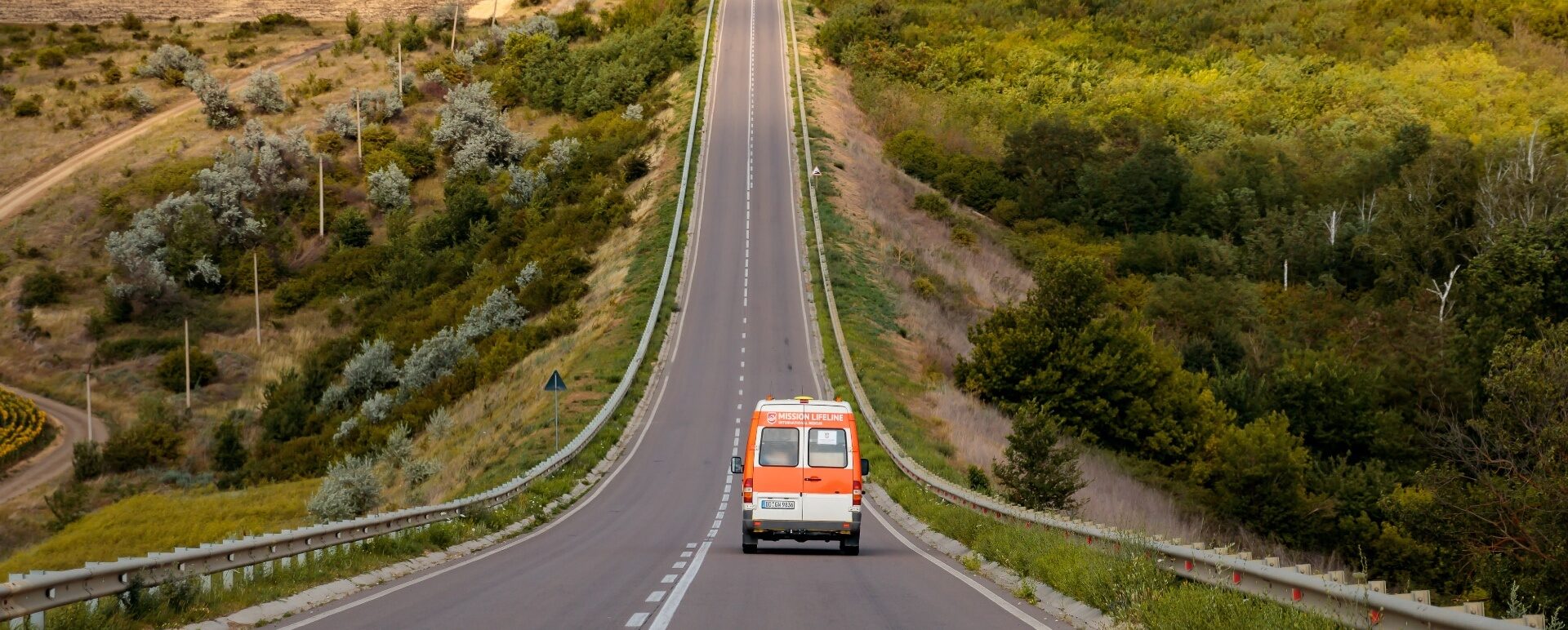 We are saving people
Because every life counts!