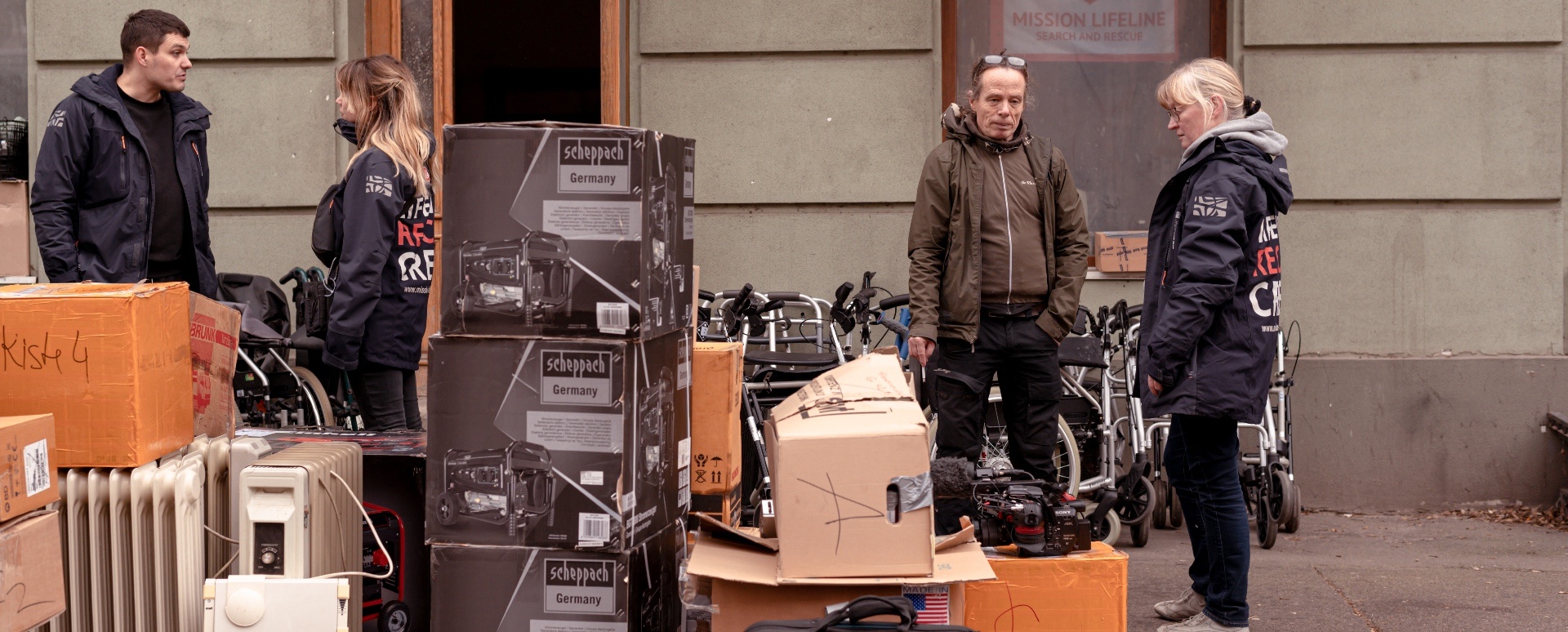 Reloading – and an interruption
Our goods are passed on
The first night in Odesa is over. Two surprises: We slept like logs, only Hermine had to fight with her repurposed sofa. The second: There is really good coffee. Odesa is the right city for "Coffee Saxons" like us.
We must now, as quickly as possible, pass on our goods. Especially the generators, but also the medical material are urgently needed. Vlad from Kyiv has made his way to Odesa. He will pick up many of the goods. Part of it will go to an orphanage in the northeast of Kyiv. In this war, these children lost their relatives. The second part goes to villages near Bachmut.
Vlad arrives in the late morning. We have just met – air raid warning. So first we go to the basement, which has been converted into a shelter. The war is suddenly very close.
Fortunately, we can continue after a short time. Together with Vlad and his colleague, we check everything. As soon as the generators are unloaded, passers-by stop. Cardboard packaging material is immediately collected by people. Such material is valuable, it is wet and cold. And already the war is present again, and also the great poverty.
We then load Vlad's car, with generators, medical supplies, thermoses, the sweaters, powerbanks and flashlights. His colleague shows us footage from Bachmut. Destruction and inferno. And in between, people who still live there. Volunteers and soldiers distribute relief supplies in the city. The footage is eerie.
To all who contributed to our transport, we thank you from the bottom of our hearts! Your help arrives – thanks to people like Vlad. They spare no danger to help people. Everyone here does, in one way or another.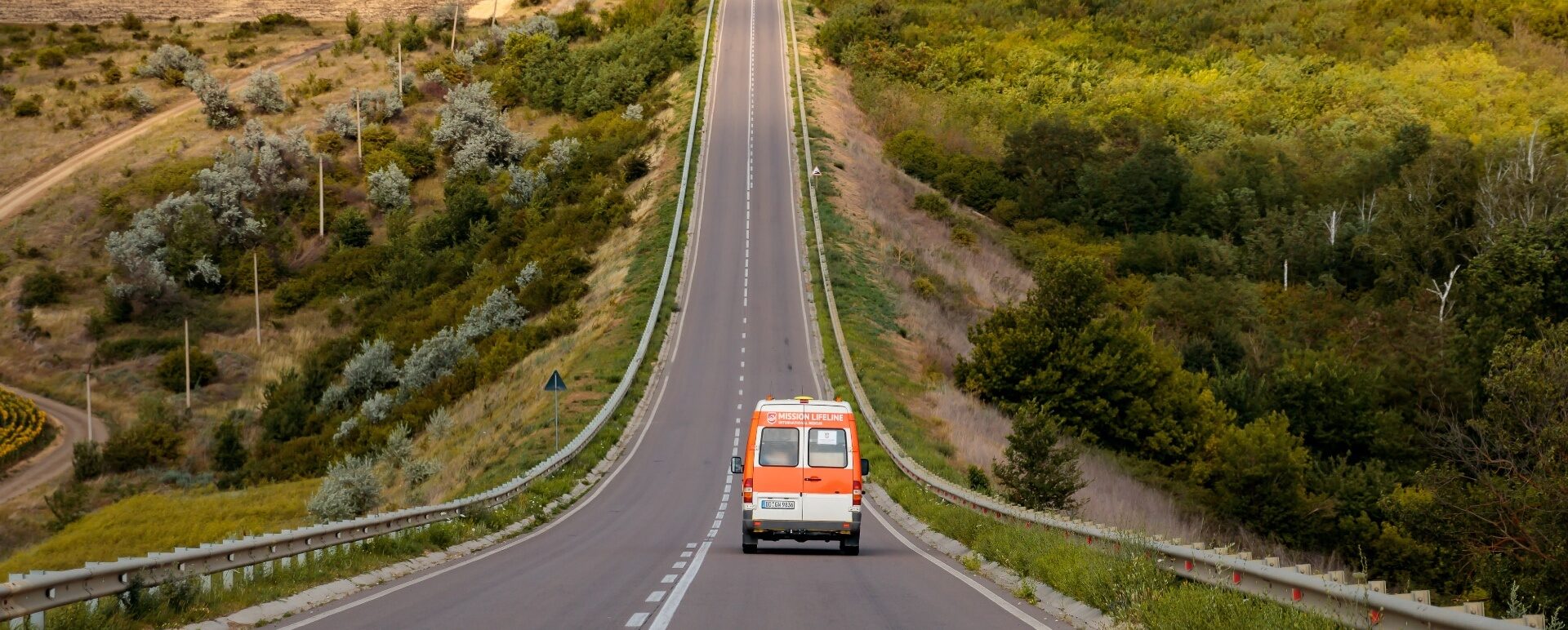 We are saving people
Because every life counts!