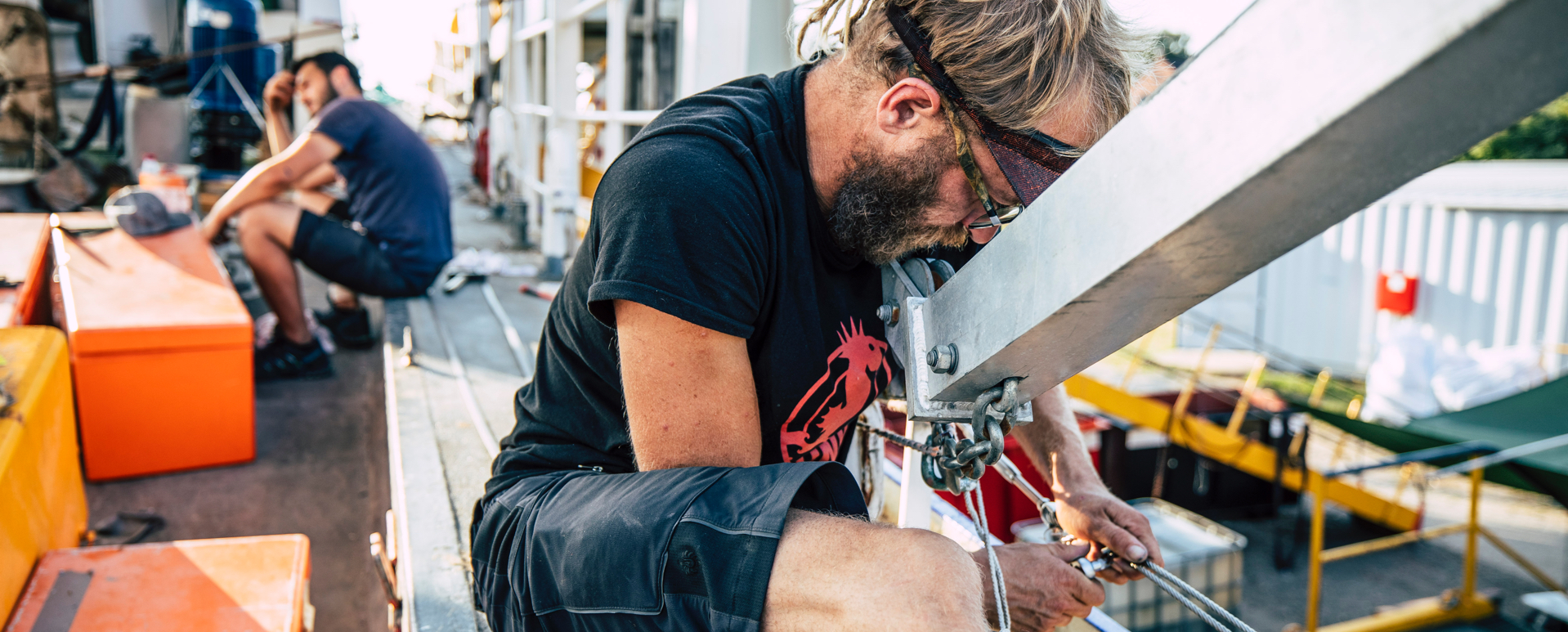 Become part of the shipyard crew test
You want to support us as a shipyard team member? On this page we have collected all the information about the fields of work during the shipyard time on our ship.
You want to get involved in the repair and maintenance of our ship(s)? And you have time and wish to spend a few days or weeks on a ship during a shipyard period, to get dirty and to contribute an important part to the preparation of new missions?
General requirements:
Ability to work in a team (necessary composure to live and work in a confined space with other people who are different in many respects)
Ability to work independently (organizing travel to and from work, carrying out work that needs to be done)
Flexibility to take on other tasks when specialized tasks are completed (support of other positions under supervision)
skilled improvisation
personal responsibility
Ability to communicate – seek conversations when necessary. Ability to address problems and ideas
ability to take criticism – solution-oriented and communicative
safe handling of technical tools
tidiness and cleanliness (to avoid unnecessary damage and accidents)
necessary vaccinations (e.g. against Covid-19)
international health insurance
Preferable:
good English language skills
physical resilience
contribute own ideas to the implementation of projects/works
knowledge of work safety
Duration of the shipyard:
It would be desirable if you had about 2-3 weeks to keep crew changes and resulting familiarization times to a minimum.