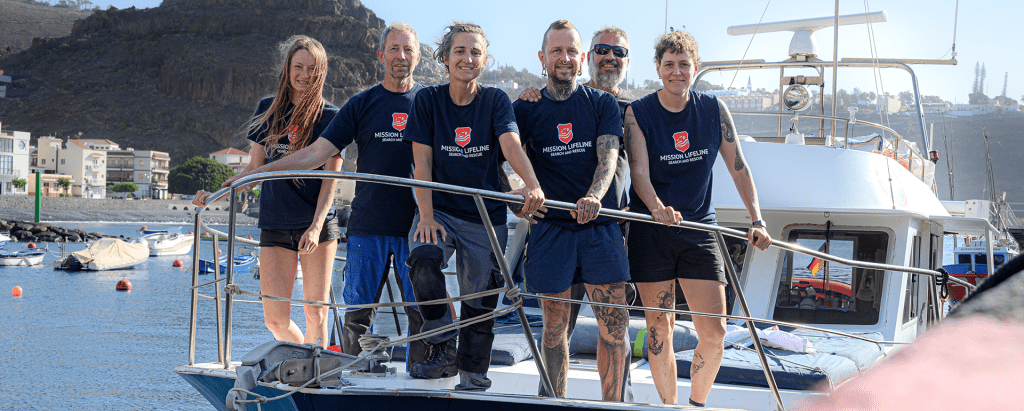 Deadly Escape Route Atlantic and What We Do There
What the Mediterranean Sea is in the north, the Atlantic Ocean is in the west of Africa. The seemingly last obstacle before a decent life in Europe. For many, however, the Atlantic becomes the grave.
In 2022, according to the Spanish human rights organization Caminando Frontera, 1784 people lost their lives trying to reach the Canary Islands by boat from Africa. 1784 destroyed dreams and hopes for a safe and better life in Europe. For fear of being discovered, the boats start their journey at night in the dark, and so they usually only appear in the statistics of the authorities if they have successfully completed the crossing or have become a maritime emergency. Good if they could still communicate their position, because then there is hope to be located and saved by the Spanish sea rescue organization Salvamento Maritimo, or to be picked up by a fishing boat or container ship.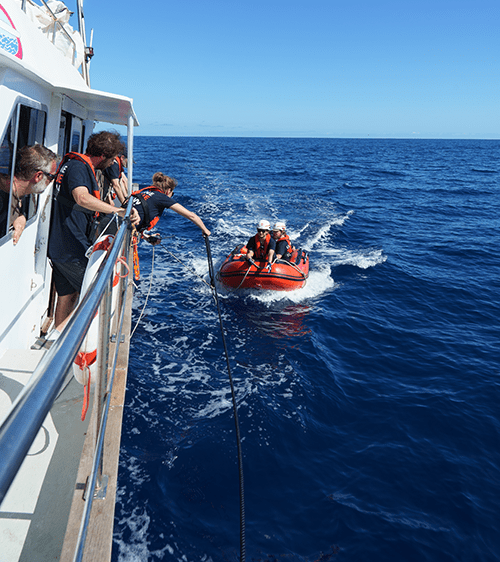 However, the dangerous crossing in wind and waves, which sometimes lasts for days, is not the only challenge. If the small wooden or inflatable boats, which are not seaworthy, miss the Canary Islands, it means the inevitable death of the people on board. In the last two years, at least 147 boats have disappeared without a trace. Sometimes these boats reappear far from their actual destination. This was the case in 2021, when fishermen discovered a Cayuco boat off the Caribbean island of Tobago. Only the already mummified bodies of the refugees were found inside the boat. In most cases, however, they are simply swallowed up by the water masses and remain lost forever.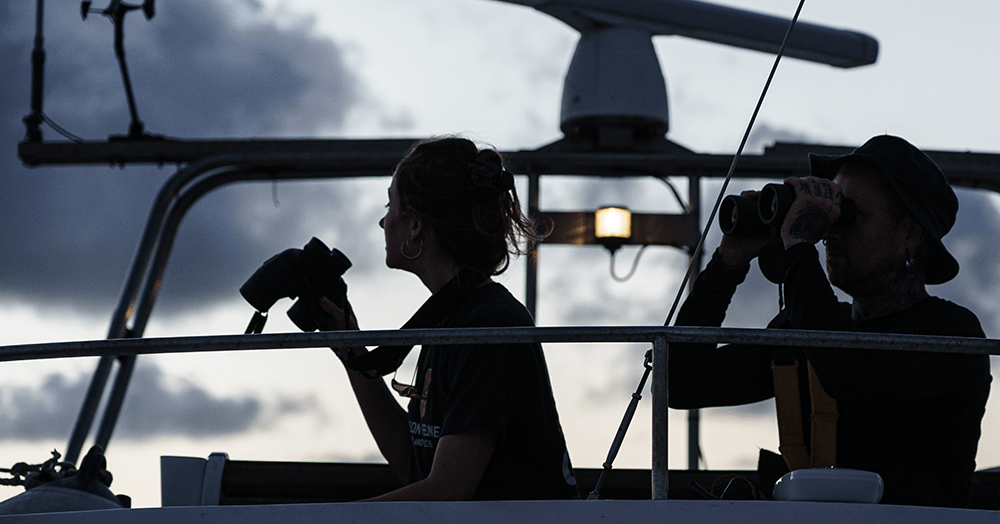 Since 2020, we have therefore been operating regularly with a 15m motor yacht on the Atlantic Ocean near the Canary Islands. Our project centers around actively searching for boats in distress, locating them and reporting them to the Spanish sea rescue organization Salvamento Maritimo. The inconceivable expanse of the operational area makes it a great challenge not only for our small rescue boat. The numbers speak for themselves. Nevertheless, we do not give up. With our rescue boat named Marwa we sail as often as the wind and weather conditions allow and cruise south of the islands.

Credits: Hermine Poschmann, Anja Taubert