Captain Reisch must pay 300.000€ in penalties
After a Stand Off during 8 days before the coast of Malta, on 02.09.2019 the ELEONORE docked in the port of Pozallo in Sizily. Therefore the successful rescue of people in distress at sea by captain Claus-Peter Reisch and his crew has reached almost a happy end. After being searched by the Italian police the guests had been handed over to the Red Cross and be transferred to a reception camp.
The european countries France, Ireland, Portugal, Luxembourg and Germany have agreed to receive the refugees. During the past days the 10 crew members of the ELEONORE have done an extraordinarily good job. Together with their guests they have been waiting patiently for the access to a secure port.
They provided medical care for the visibly weakened refugees and entertained with music and conversations with the purpose of creating a more relaxed atmoshpere in small space. 104 rescued people and the crew have spent more than a week on only 46 m2.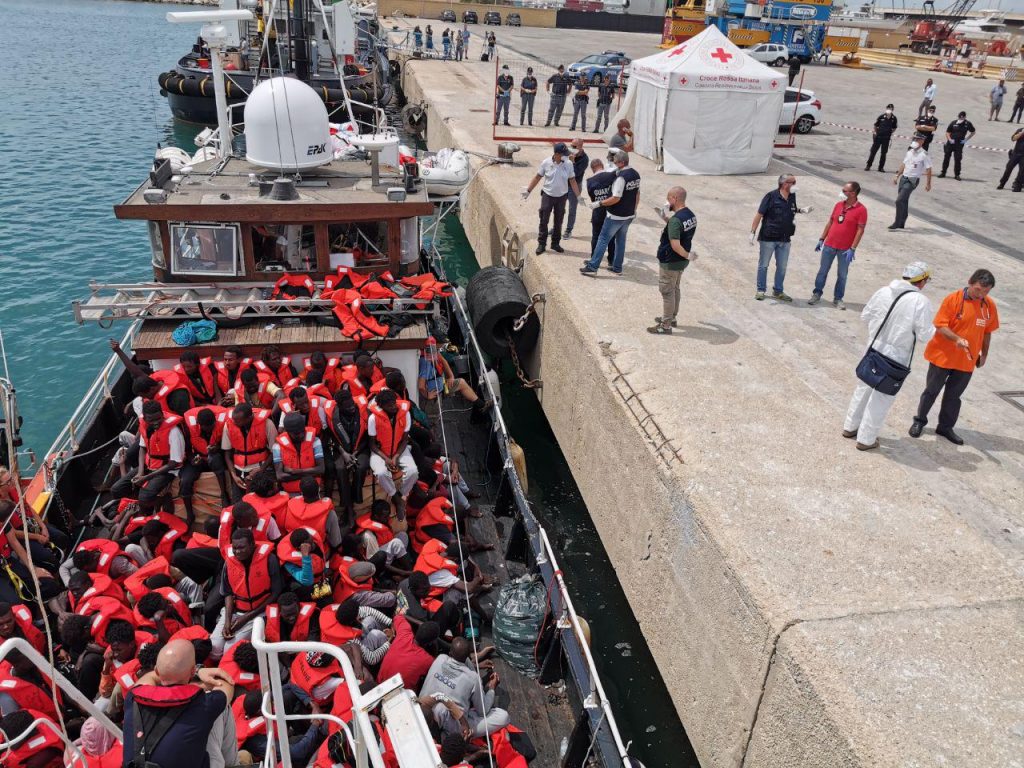 The fishing boat with a length of 20m and a width of 5m has been built in 1961 and has been adapted to an observing ship within two months during this year. The Eleonore is sailing under the German flag and has been transferred to Claus-Peter Reisch. Italian authorities seized the Eleonore after docking and the prosecution of the city of Ragusa started investigating Captain Claus-Peter Reisch. As a first step Italy imposed a penalty of 300.000 Euro.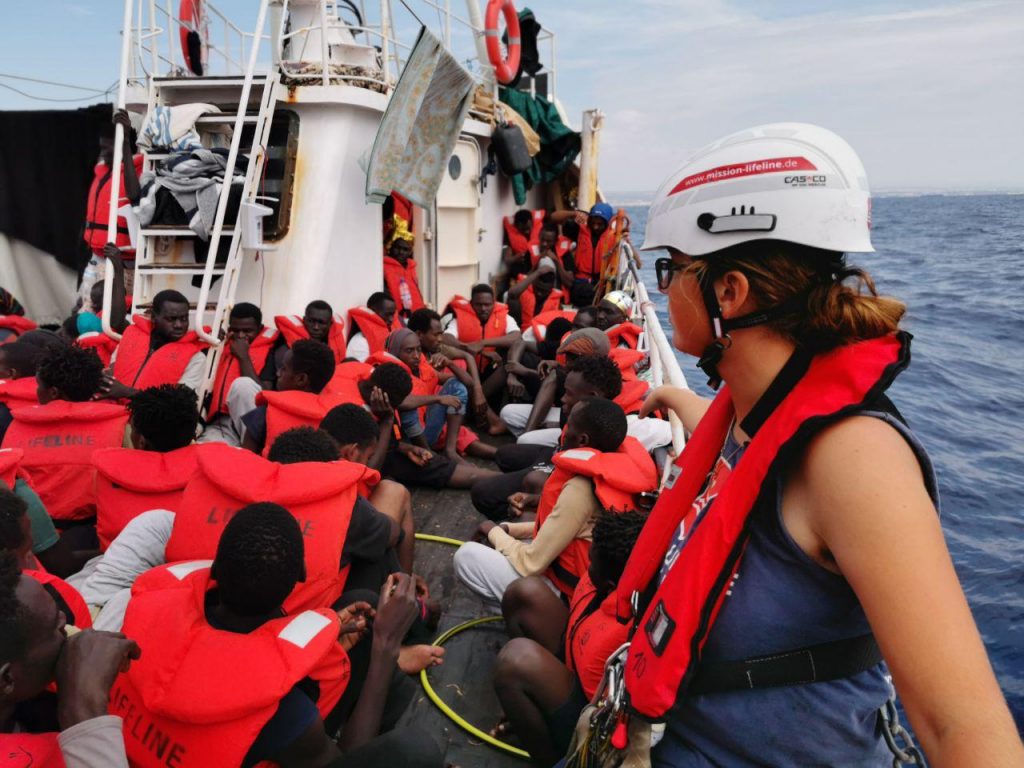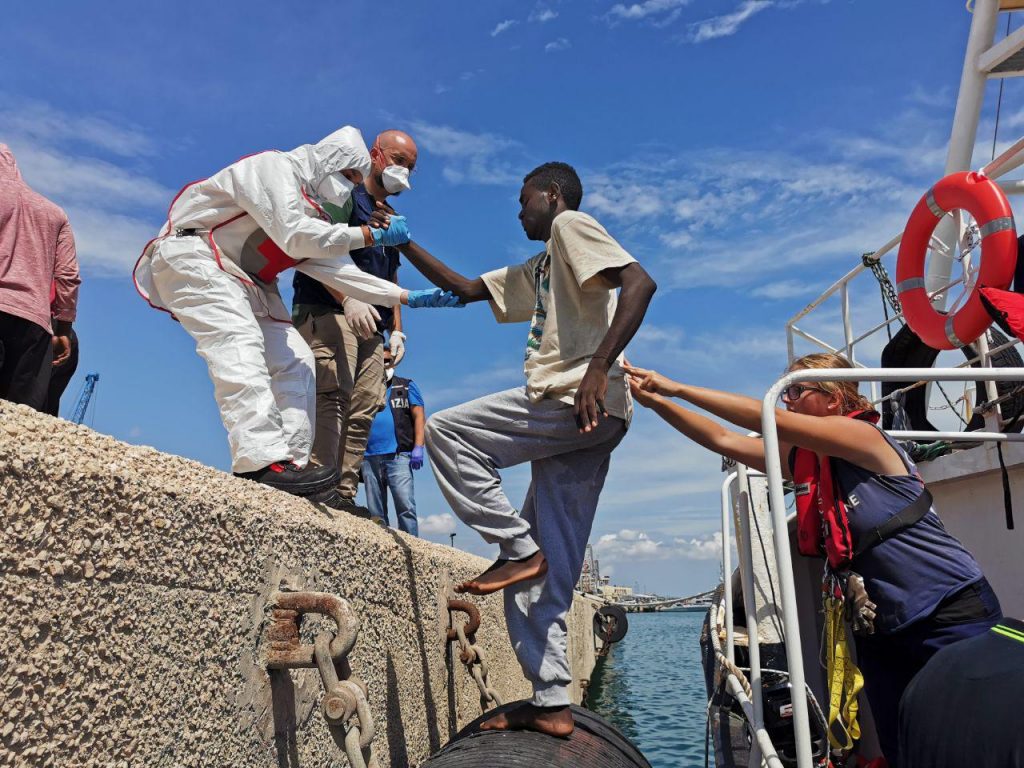 Our sincerest thanks for their courageous mission and love for human dignity go to the crew of the Eleonore.
We wish all rescued people a future of peace and justice!

We continue with our work! Please support us here with your donation!