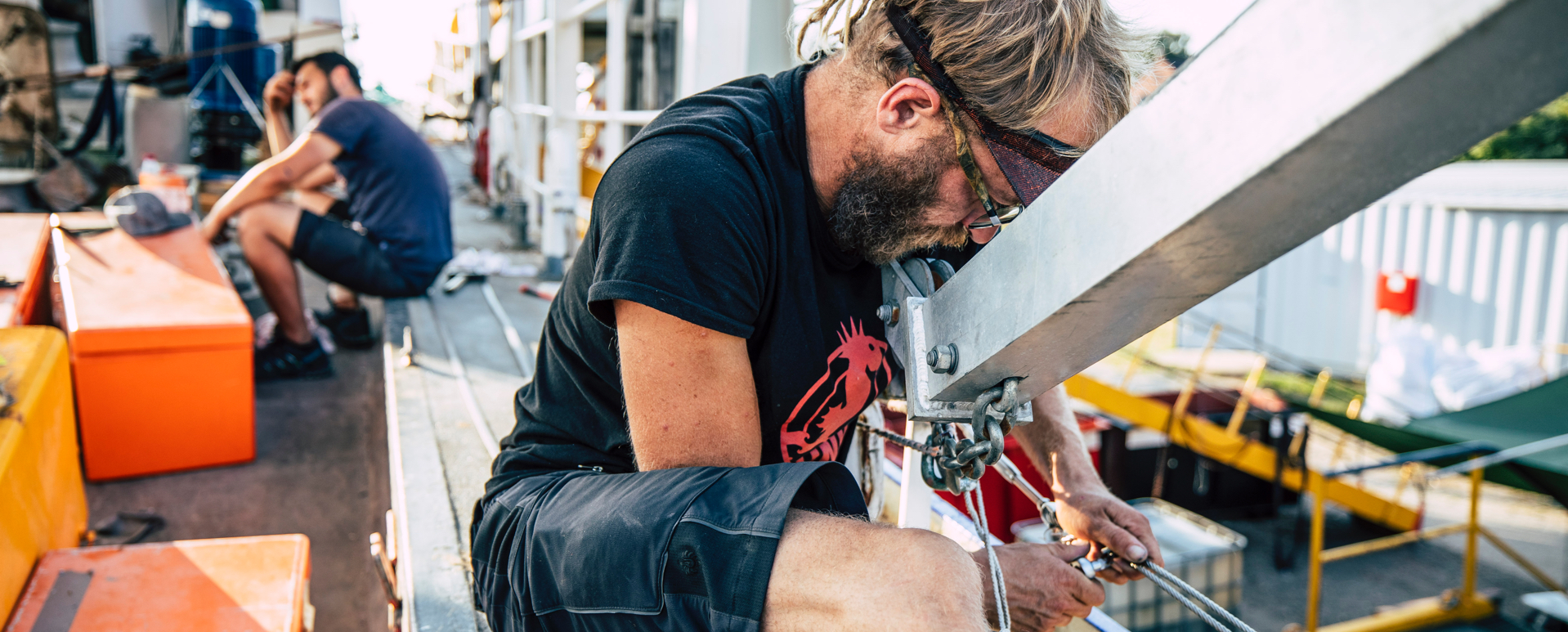 Become part of the shipyard crew
You would like to be involved in the repair and maintenance of our ship(s)? And you have time and desire to spend a few days or weeks on a ship during a shipyard period, get dirty and make an important contribution to the preparation of new missions?
Then please contact us at crew@mission-lifeline.de.
Currently we are urgently looking for support on the Rise Above in the following areas: Electrics, crew supply, engine maintenance and boat building.
Here you can get our shipyard questionnaire.