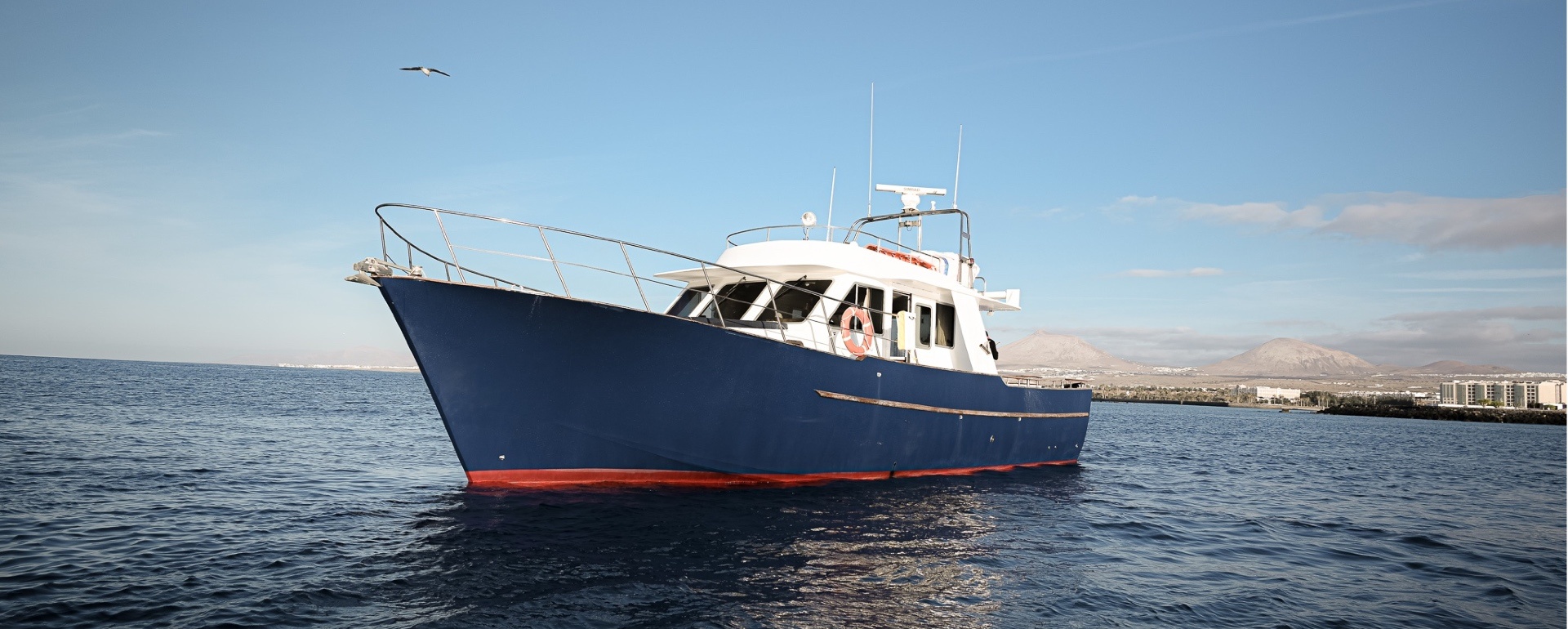 Become part of the ship's crew Marwa
The Mission of MARWA
Mission Lifeline operates the 15-meter motor yacht MARWA, registered as a recreational boat under German flag, in the area south of the Canary Islands, to perform monitoring. The so-called Atlantic route from West Africa, Mauritania, Senegal or even Gambia to the islands belonging to Spain is much longer, at least as deadly and far less observed than the route across the Mediterranean. The Spanish Coast Guard, as well as the Spanish sea rescue organization Salvamento Maritimo, can only cover a small portion of the sea area and only operate in case of reported, i.e. located, sea emergencies. Boats still drift past the islands out into the Atlantic, people still die fleeing war, hardship and oppression. With our monitoring operation, Mission Lifeline wants to try to fill a gap and be another eye on the Atlantic. We document crossings and report boats in distress to the relevant authorities. On board our vessel is a purpose-built drone monitoring system that significantly increases our range of vision, provides better coverage of the search area, and significantly supports our monitoring activities.
For our project we are looking for:
09.02. – 31.03.2023
14.04 – 18.05.2023
People willing to be underway on the M/Y MARWA for about 6 weeks with a small crew of 5-7 people on the Atlantic Ocean south of the Canary Islands, with the purpose of monitoring.
Meals and lodging are free of charge. The crew organizes and provides for itself during the entire period on site. General requirements are the willingness to go on sea cruises for several days, willingness to participate in the watch system (24/7), as well as to report and document cases of boats in distress at sea. Furthermore, everyday tasks for a good cooperation at sea, such as cooking, doing the shopping, performing minor repair and maintenance work, living and working together as a team in a tight place.
The crew should have the following qualifications:
Application Form