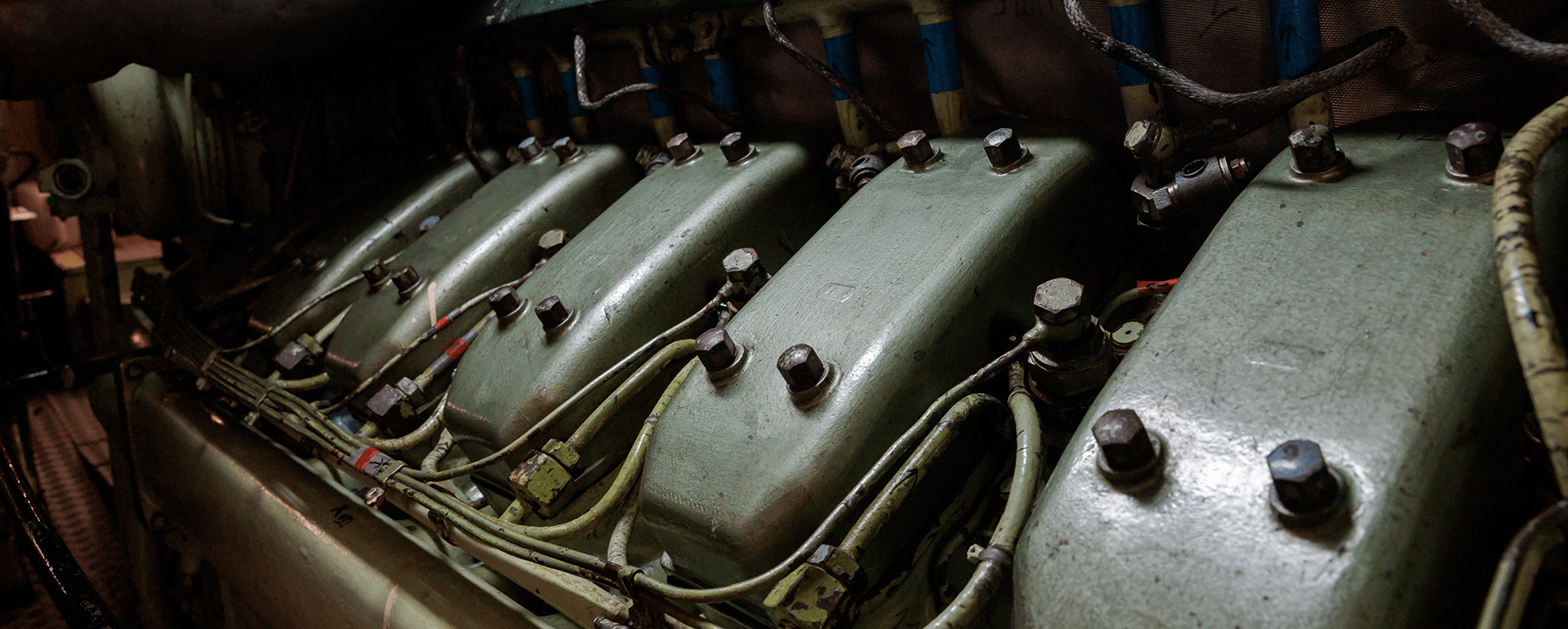 MISSION LIFELINE is currently looking for Chief Engineer
July 24, 2023
For our sea rescue vessel RISE ABOVE, we have a vacancy for the position of Chief Engineer starting immediately.
Your work takes place mostly at the ship's location, but of course as well remotely in home office and of course in our office in Dresden. These times are planned in advance and coordinated with the ship's operation. An intensive training, as well as a constant consultation and support by the technical team of RISE ABOVE are guaranteed by us.The compensation of the job is about 2.120 € gross per month on the basis of a 30h / week.
We look forward to receiving your application at:
bewerbung@mission-lifeline.de
The position includes the following duties:
As Chief Engineer you are responsible for the technical part of the ship's operation. You work on the generators, compressors and pumps and manage the hydraulic systems. The maintenance schedule, the engine monitoring and guiding of the technical team are part of your tasks.During search and rescue operations you support the crew, e.g. launching boats, keeping a lookout, taking care of guests on board.
Your other tasks include:
Operating the engines and aggregates (main engine, auxiliary diesel, pumps).
maintenance and care of the engines and aggregates during operation (filter change, operating material control)
Documentation of the ongoing operation
documentation of maintenance work
Operation of the hydraulic and pneumatic systems, e.g. tailgate, warping heads
Required Qualifications:
Ship operation technicology education or better
Basic understanding and operation of electrical equipment in engine compartment and on deck
Knowledge of ship operations, sentries, rope service
Good English language skills
Improvisational skills
Experience with MWM, Solé Diesel, Scania engines or comparable engines
Willingness to participate in the engine watch
Experience in welding and metal processing
Experience in maintenance and repair of hydraulic and pneumatic systems
Preferred Qualification:
Experience on ocean-going vessels
Vocational education as ship's mechanic or ship's operations Certificate of Competency Technical Watch Officer (STCW A-III/1) Certificate of Competency Technical Second Officer (STCW A-III/2)
Certificate of competency for ship's personnel on navigational watch (STCW A-II/4)
Valid Certificate of Competency Basic Safety Training (STCW A-VI/1)
experience in mooring ships