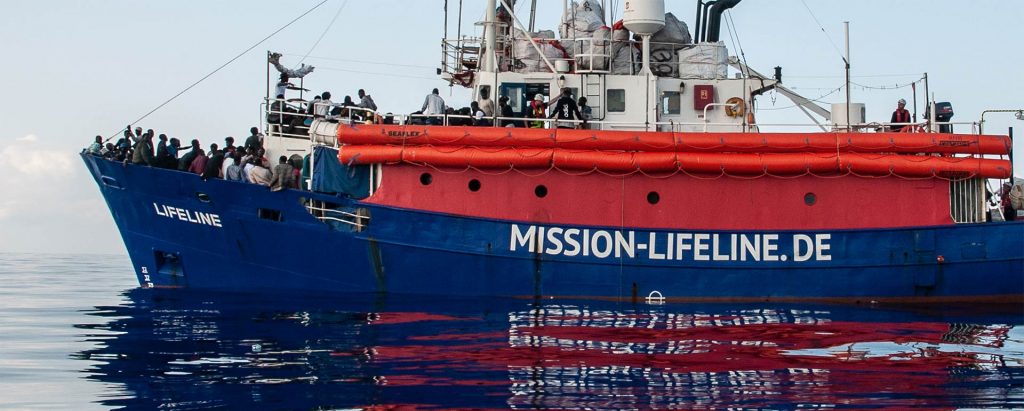 Be part of the crew!
You want to support us as a crew member? On this page we have put together all relevant information about our crews and about available positions on board of our ships.
Please remember that not every job is suitable for every person. We need crew members with specific knowledge and capabilities to complete our missions successfully. The job profiles describe in detail your tasks and the required knowhow and experience to be able to complete the tasks successfully.
What all crew members should be able to: Demonstrate a certain calmness to be able to collaborate and to live together in a small space with approx. 20 different people (with different levels of nautical knowledge).
Sailboat Crew
In general, the sailboat crews consist of six to eight crew members, sometimes even more (depends on the sailboat capacity). For the sailboat missions we are looking for sailors with a very good technical understanding who ideally unite several of the following functions: in addition to an experienced skipper we also need people with sailing experience in search and rescue (RHIB driver, radio operator, cultural mediator), medical technical staff (paramedics, emergency care doctors and/or anesthesia) and media persons (video/photo/social media) who are familiar with sailboats and with the physically and psychologically challenging work at open sea.

Duration of the missions
The missions on board of our rescue ships have a duration of approx. 3 weeks (incl. preparation and follow up). Thereof we are approx. 14 days at sea. It would be good if you could participate in two missions in a row as this would imply less preparation and logistics effort in total. The mentioned deployment periods are binding and not flexible.
Application
If you want to apply for one of the positions described below, please complete the questionnaire and send it as PDF to: crew@mission-lifeline.de. We will then contact you as soon as possible! Please be patient if you don't hear immediately from us. We take the crew member selection very seriously and this process takes time.